Review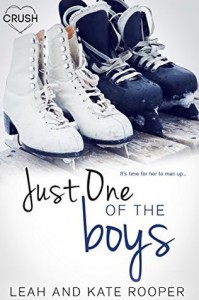 Alice AKA "Al" and her twin brother try out for a local hockey team after moving to Chicago. She wants on this team so bad she will literally do anything. There she meets Hayden. She is immediately attracted and the sparks fly between them anytime they meet.
Hayden does not want to be interested in his teammates sister. This is typically taboo behavior among hockey players. He just cannot help how he feels anytime she his near.
This is an original story with an unusual twist. Surprises are inside! I love the characters banter and the heat between the MC's nearly leapt off the pages. I devoured every page and then wished there were more. I give this book a 4/5 Kitty's Paws UP!
***This early copy was given in exchange for an honest review by Netgalley and the publishers.