Review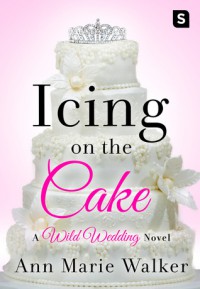 This is the 2nd book in the Wild Wedding series. This book can be read as standalone novel. For reader enjoyment and understanding of the series, I recommend reading in order.
Cassandra is busy trying to build a new life for herself. She is starting a new business, and really does not have time to date. Going to her brother's wedding gives her the chance to have a fling with a sexy someone.
Henry AKA "Hank" just wants to be a normal guy for the weekend. Just wants to enjoy hanging with his college friends without the paparazzi following him around. Then he meets this amazing woman he wants to spend time with.
I loved this story from the start. The banter wasn't the only thing zinging all over. The heat in this book was seriously turned up! Had a steady pace and characters that were so much fun to read. I give this book a 4/5 Kitty's Paws UP!
***This early copy was given in exchange for an honest review, by Netgalley and its publisher.