Review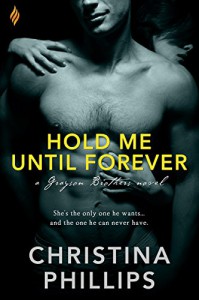 This is the 3rd book in the Grayson Brothers series. I always recommend reading the series books in order, for full understanding and enjoyment. While this book can be read as a standalone novel, I found it fits with the series really well!
Alex and Ella have known each other since they were kids. Ella has been in love with him almost as long. She is sick of waiting for him to get a clue, so she gives notice to quit the company he owns.
Alex is shocked she would want to leave but understands if she wants to chase her life's dream of working with exotic and large animals. He also finds himself attracted to her more than usual at the prospect of her not working with him.
This book was just so good from start to finish! The characters banter was seamless. The sexy times were HOT! The book just all over gave me the feels! I give this story a 4/5 Kitty's Paws UP!
***This ARC copy was given by Netgalley.com and its publisher for review only.