Review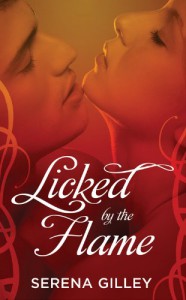 This is the 2nd book in The Forbidden Realm series. You can read this book as a standalone novel. For full understanding and reader enjoyment read the titles in this series in order.
Nic and Lianne have a lot going against them. They both come with secrets they do not or cannot share. They both have a goal and mission they must complete.
Lianne is quite the badass woman lead in this story and is worth reading about. Nic is a bit unexpected, since he has so much on his plate and still gets things done. Their very lives are in danger and there are twists in this story......I won't be a spoiler though.
Such a complex and intricate story that reading and concentrating without interruptions is a must. The characters are certain to make an impression. I found it compelling and quite interesting. I give this story a 3/5 Kitty's Paws UP!
***This ARC copy was given by Netgalley and its publisher in exchange for an honest review only.