Review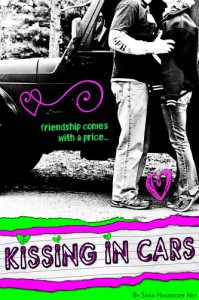 Molly discovers her Senior Year is not all it's cracked up to be, yet. Then she spies the most popular guy in school was nearby in her study hall. The attraction between them flares bright and quick.
Weston finds himself befriending a very good looking girl he never planned to talk to. When danger lurks, he feels the urge to defend. Can he say the right things to convince her to give him a chance? Their choices from here on out could mean forever.
Such a great story. I was enthralled before I knew it. The characters are both really clever, and hot. The banter is fast and quick witted. The heat just sparks right off the page - beware! I loved how this series has begun and cannot wait to read the next installment. I give this a 4/5 Kitty's Paws UP!
***This copy was given in exchange for an honest review.